You are probably going to have many dreams you're curious about, so enter a new dream by giving it a short title: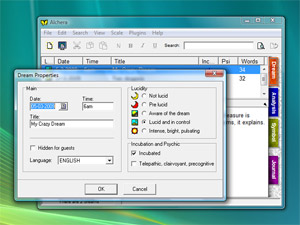 Start typing away in the bottom panel to describe your dream:
See an explanation of the symbols in your dream, written by Tony Crisp:
If you want you can add your own explanations and insights. Alchera gives you a few questions, grouped by type of symbol, to help you come up with ideas on what a symbol means to you.
Add a few notes or try a suggested exercise to get more from your dreams:
For your regular journaling needs Alchera offers a journaling area under the Journal tab: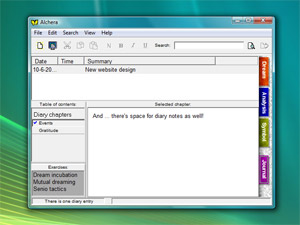 Alchera has options to print your dream with or without symbol descriptions. You can also e-mail selected dreams or save them for further use in word processors like Word.